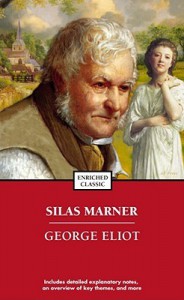 In 1800s England, a lonely man adopts a child who changes his life and teaches him about the kindness of his neighbors.
I've read several of George Eliot's books, and this one is my favorite (so far). It's not very long, the plot is fairly straightforward, and there aren't a ton of characters. Compared to other British classics, it's an easy book to understand.
I don't have too many complaints about this novel. The biggest challenge for me was reading the dialect. There is a lot of dialect, and a few times I had no idea what the characters were saying. Also, like Eliot's other novels, this one takes a while to get going. But once the story does start moving, it's easy to get caught up in it.
If you are new to reading classics, I'd highly recommend this one.